South Carolina Hard Apple Cider
Fat Ass Heifer Ciders are pressed and fermented with SC grown apples on our 51 acre ranch in Campobello, SC.
Our Story
Fat Ass Heifer Cidery is a local, family-owned hard cider production company and tasting room located in Campobello, SC. Our mission is to become South Carolina's premier source for creative hard ciders and eclectic non-grape wines, locally produced, while providing a glimpse into cider and winemaking traditions from around the world. We integrate the character of our ranch into our guest experience, to make ourselves a cidery unlike any other.
We are currently open Saturdays 1PM to 7PM. There are plans to add an additional dedicated on-premises tasting room and gift shop, where we will offer our ciders alongside farm-fresh meats and gift items.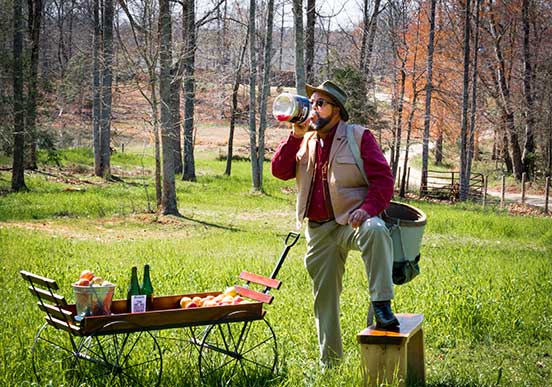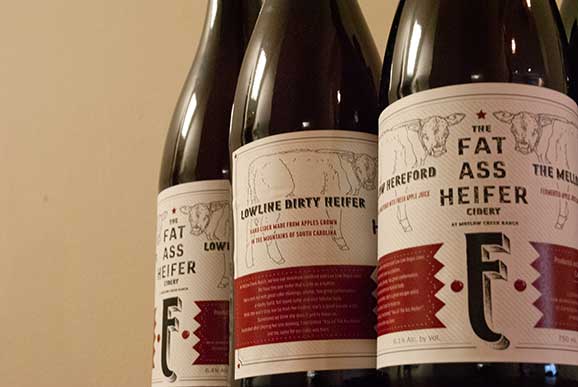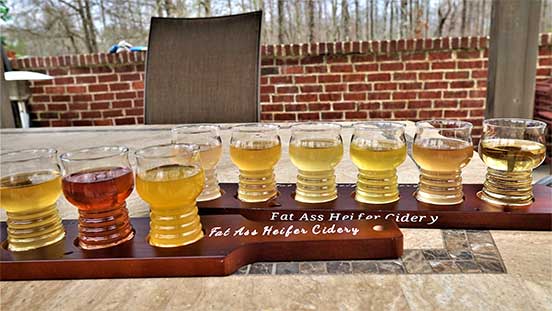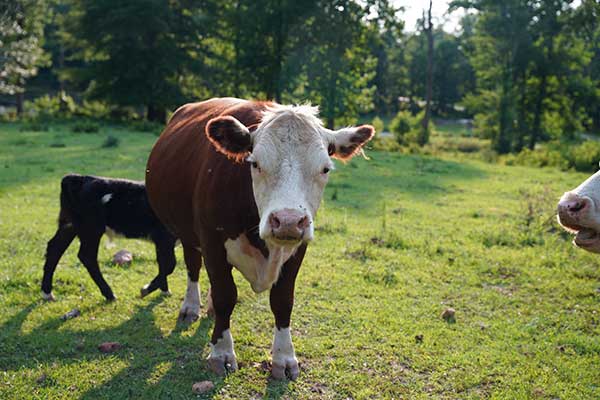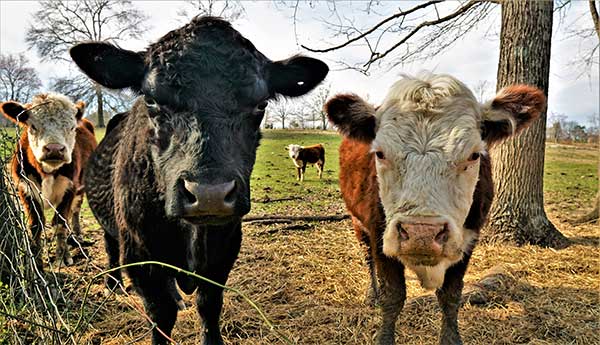 About the Name
Our herd is a collection of miniature Hereford, Lowline, and Angus cows. A heifer is a young female cow. One of our heifers is cute as a button with an excellent "Body Conditioning Score", as we say in the cattle industry. She's also an escape artist, but while she routinely breaks out of the pasture, she still stays close to her mother. When we head down to the pasture, she'll see us coming and maneuver between the wires to sneak back inside, almost as if it's just to mess with us.

One morning, while we were moving the herd from one pasture to another, she kept fleeing from us and would not come out through the gate. When she finally came through, John chuckled seeing her plumpness, exclaiming "you Lil' Fat Ass Heifer!", as his grandmother might have called her long ago. Now, to a cow, that's a compliment. If she didn't look as she does, we'd probably have culled her a long time ago given all the headaches involved in keeping her. But we've come to realize that her strong personality gives her a certain charm. Today, we have a special appreciation for our "Lil' Fat Ass Heifer".

With that said – My darling 'Lil Fat Ass Heifer was evidently what my Grandmother would have called a "Lil Fat ass" Heifer.

Today she is a heifer no more, in May 2017 she became a Mama cow!